Back to blog list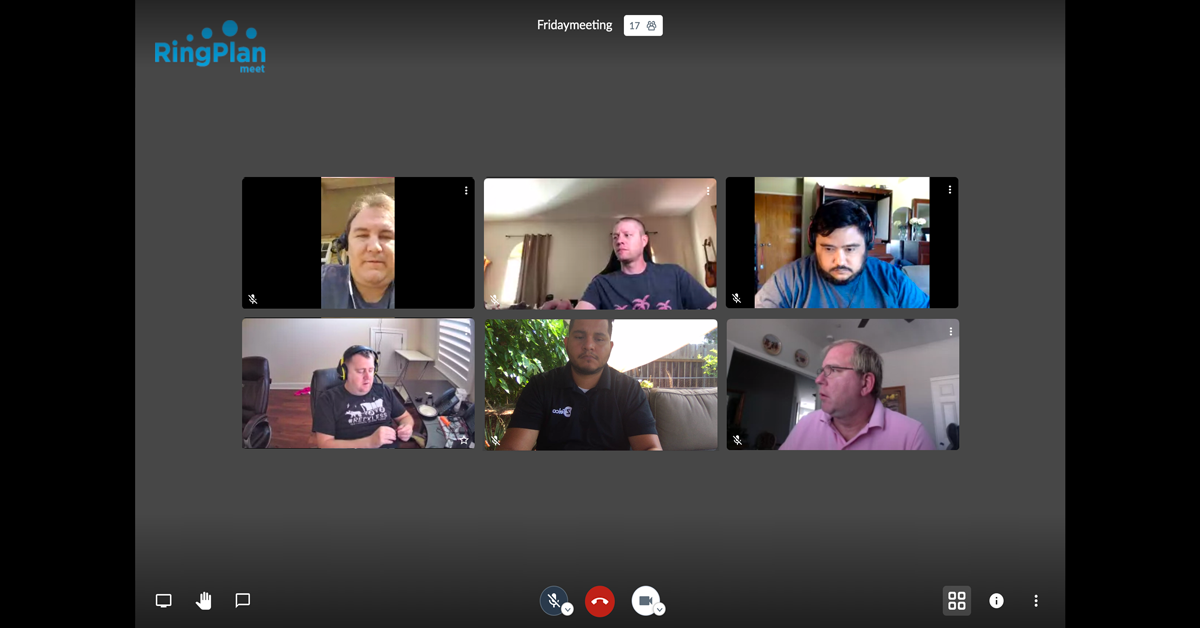 31 Aug, 2020 | video meetings, unified communications, online collaboration, video solutions for business, video conferencing, online meetings
Host a Video Conference with RingPlan Meet [Video]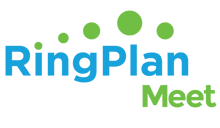 Take advantage of a secure, fully encrypted video conferencing app that is powerful, yet easy to use.
Connect your team with RingPlan's latest feature, RingPlan Meet™ for business video conferencing.
Host a New Meeting or Join an Existing Meeting
RingPlan Meet™ brings video meetings to life with collaboration tools that combine the best of VoIP with video and phone service working together.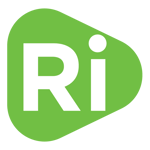 Keep the conversation going by inviting others to join your meeting whether by link or by dialing them on any phone.
Download the RingPlan Meet mobile app to make video conference calls easily, with just a few clicks.
Log into your my.ringplan.com portal. From the left-hand menu click on 'applications' to see the list of features available with your plan, to see a history of your scheduled meetings, and to retrieve recorded meetings.
If your plan includes RingPlan Meet, it will be listed in your app list at my.ringplan.com/apps/
Not yet a RingPlan user? Create an account today at my.ringplan.com and contact us at demos@ringplan.com to speak with an agent. Check out our enterprise phone plans and small business phone plans
A Unified Platform That Has it All
With friendly, familiar tools, you can easily navigate this simple interface and interact with others.
Send private messages, group messages, raise your hand to speak are just a few. Share your screen and easily present to your entire team with just a few clicks.
Take advantage of new tools such as Blur My Background to eliminate distractions, personalize your profile using your favorite Gravatar icon, upload your company logo, or take advantage of other advanced benefits below:
Advanced Benefits
End to End Encryption
Being able to engage in private video conferencing is the biggest concern when it comes to video conferencing. Unlike many other solutions, with RingPlan Meet you can ensure your meetings remain private with end-to-end encryption. Don't fall victim to online crime, get a secure video conferencing app. Learn about secure video conferencing with RingPlan Meet.
Better Video Quality
A simple, yet smooth design inside and out, RingPlan Meet is designed with quality in mind. RingPlan supports full HD video quality so you won't miss a single detail in your next meeting.
Dial Into a Conference Call
With RingPlan Meet you can dial into a video conference call. Not everyone can get to a computer screen, give your team the option to dial into any video conference call.
Dial in a Guest
Ever wish you could add guests to your conference calls as they're taking place? Now you can. With RingPlan Meet. Simply invite a guest to join and they will receive an invitation notice with a link to join.
Advanced Functionality for Mobile Devices
With RingPlan Meet, you can join fully encrypted meetings with your iPhone or Android device. Use your mobile device to interact with others, view their screen share, and even share your own images, docs, or video stream directly from your mobile device.
Learn about all of the meeting tools available by signing up on my.ringplan.com and start a meeting today.
Like this Post? Subscribe to RingPlan!