Back to blog list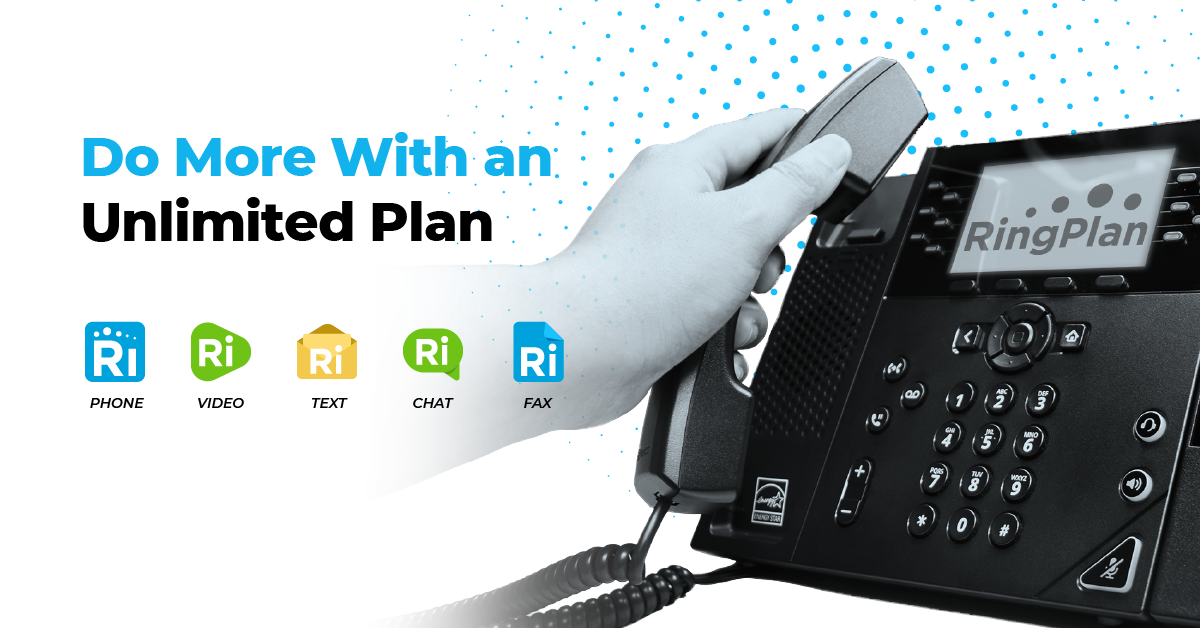 29 Apr, 2021 | voip, Small Business Solutions, phone services, voip phone, ip phones, video conferencing, text messaging, unlimited plan
New Cloud-Based Phone Technology Provides Businesses Unlimited Possibilities
Moving to a Cloud-Based Phone Provider Gives Businesses More Flexibility in How They Connect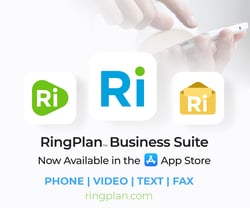 Businesses are looking to package their communication services into one platform to save time and money.
This includes services such as internet service, phone service, video conferencing, text messaging, digital fax, and even chat.
These businesses are avoiding the heavy upfront costs to connect by choosing cloud-based communications as a way to group these services.
Cloud-based communications lower the cost of communication by reducing the purchase and management costs of expensive hardware.
By having the hardware live off-site 'on the cloud' it is accessible by entire teams 24/7 via fast speed internet, regardless of where they work.
Businesses Looking for More - Are Now Finding Unlimited Cloud-Based Services
Cloud-based communications are allowing businesses of all sizes to take advantage of features typically reserved for elite customers.
Without the hardware and management cost to worry about, providers can supply even small businesses with advanced features previously unavailable to them.
Today, it is easy to find companies who are grouping services, offering 'bundled' packages, to better market to this price-conscious crowd.
What's harder to find are companies that can provide affordable access, and those that empower customers to solve new and emerging problems.
Enabling Progress by Unifying Communication
Most savvy users by now have learned, unified communications (UCaaS) is the way to go, and are now looking for cloud-based providers who can do it all.
While no provider can truly do it all. Some are pushing the boundaries of innovation.

Take RingPlan for example, by unifying most communication methods a business needs under a single platform, RingPlan has already set the stage.
By committing to customer-centric policies such as flat rates, fair billing practices, and free future releases to Enterprise Plan customers, RingPlan is truly enabling progress for the entire industry.
RingPlan was designed from the ground up to allow businesses of all sizes a way to easily take advantage of advanced features typically reserved for organizations with more resources.
Because RingPlan was designed around a cloud-based phone system, RingPlan integrates with all other available RingPlan tools.
These advanced features can be seen in how RingPlan phone service integrates with RingPlan video conferencing.
Business is Evolving and so is Video Conferencing

The adoption of video conferencing demonstrates how quickly demand can shape markets.
Today employees of all types are participating in high-level virtual meetings featuring advanced tools like screen sharing, screen recording, and integrated calendar scheduling.
Since RingPlan was constructed as a premier VOIP phone service first, the video conferencing app RingPlan Meet intelligently incorporates outgoing dialing to any phone number from the application itself.
Businesses are demanding this type of intuitive functionality to meet the changing demands of consumers.
Take auto dealerships for example, one of our recent Enterprise Plan customers has fully incorporated video conferencing into their auto-sales strategy to improve the bottom line.
Using our service, they accept appointments using RingPlan phones and nurture the lead with text messaging.
They then schedule virtual appointments to conduct online vehicle walkthroughs. Invitees get a calendar invitation via email automatically.
If someone else needs to be added to the video meeting during a meeting in progress, a sales representative can make an outgoing phone call directly from an active video conference; something not available from most other providers.
Integrations are Moving Business
Like being able to make outgoing calls from video conferences, other similar integrations are built into all other RingPlan services.
These integrations are helping businesses discover new solutions for new and old problems.
Take fax messaging for example. Some would consider this an old technology. However, fax messaging is a trusted way of communicating for various professions. From doctors to attorneys, professionals still use fax messaging.
RingPlan has developed RingPlan Fax, a new and exciting way to give new life to fax.
RingPlan Enterprise customers can now access unlimited digital fax messages directly from their portal.
They can easily compose, sort, send, and receive digital fax messages from their desktop computers or mobile devices, printing only what's most important to them.
Attorneys who still require a traditional fax machine but like the flexibility of accessing their fax from the courtroom, or any location, can easily use both.
Whether it is jumping to a video conference directly from the app on your phone, sending texts from your computer, or receiving faxes digitally, RingPlan gives you the power to adapt and find new solutions.
That power saves time, and in turn, helps to improve your bottom line.
Other Unlimited Features

Aside from phone service, video conferencing, and fax messaging, RingPlan also provides unlimited group text messaging that lets teams text from their mobile or text from computers.
RingPlan customers are incorporating group text messaging into their workflows.
A medical office has recently started incorporating RingPlan Text into their appointment scheduling process, sending reminders that help reduce the number of missed appointments.
Another customer recently used RingPlan Text to help manage traffic in and out of their facility during limited capacity due to COVID restrictions.
Customers were instructed to wait in their vehicles until they received a text from the customer service team stating it was their turn.
Interested in an Instant Price Quote?
Enter the Number of Users Below:
---
Possibilities are Endless
Centralizing your communication saves money but it also allows you to craft new solutions.
Choosing cloud-based services to centralize your communications additionally provides new options for remote work.
Expand your reach outside your office and empower all your employees with remote work features using the RingPlan business suite.
Featuring the most comprehensive cloud-based tools, use RingPlan to get your remote teams up and running faster, collaborating better than ever before.
Learn more about the RingPlan phone app, about RingPlan's Unlimited Plan, and how we're changing the industry with innovative cloud-based communications.
Schedule a Demo Below
Is it Time to Look for a New Phone Provider?
Schedule a Demonstration Below.
Like this Post? Subscribe to RingPlan!