Back to blog list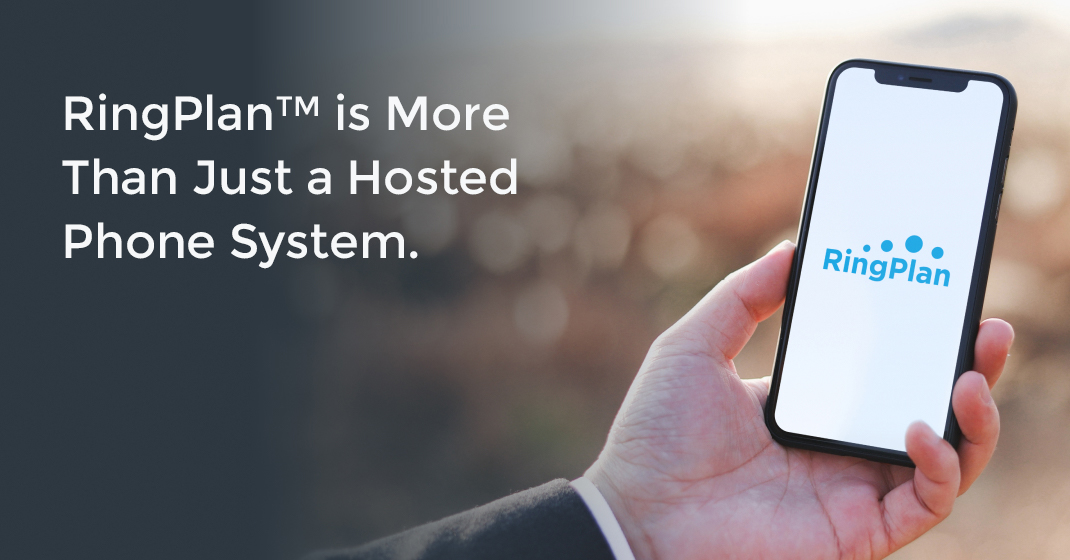 21 Dec, 2020 | Cloud Solutions, phone services, voip phone, cloud phone, pbx, phone installation, business phones, UCaaS, bundles, package deals, Fax, phone, text
RingPlan - A Worthy Competitor Going into 2021
With another year under our belt, RingPlan has proven itself a worthy competitor going against giant telecom providers.
Not only is our hosted phone system a powerful way for businesses to consolidate their existing communications under one central hub, we are also developing other in-demand tools that answer modern concerns regarding the explosive growth of remote work, work-from-home, and hybrid environments.
This year we launched three new products that we are excited to introduce. Joining our hosted phone system, RingPlan Phone, are three new products designed for modern businesses: RingPlan Meet, RingPlan Text, and RingPlan Fax.
Discover the advantages of a RingPlan as your central communications provider in today's modern work environment, download our 2021 Presentation.
RingPlan Meet for Video Conferencing

RingPlan Meet is a powerful and effective way to conduct private and secure video meetings whether from the office or from home. Hosting or scheduling a meeting with co-workers or customers is fast and easy. When a meeting is scheduled, a calendar link is automatically generated and sent to all invitees. RingPlan Meet video conferencing comes included in all RingPlan plans.
Learn More About RingPlan Meet
RingPlan Text for Group Text Messaging

RingPlan Text is a tool for sending and receiving text messages from a central business account using the internet rather than cellular data. With RingPlan Text, multiple representatives can manage conversations spanning location and work shifts. Logging in from any device, multiple customer support agents can communicate via SMS and MMS messages, ensuring a customers' problem is resolved quickly, and effectively, even when the support agents are working from home. If you're looking for ways to send text to computer, consider RingPlan Text.
Learn More About RingPlan Text
RingPlan Fax for Sending Fax Messages

RingPlan Fax makes Fax Messaging relevant for today's needs. Use RingPlan fax to send and receive fax messages. Sort and manage your messages and print only what you need. Paperless fax messaging reduces print cost and prevents excess waste. Much like email, RingPlan's Digital Fax lets you store, search, and delete past messages, helping you keep track of past communications in a new, but familiar way.
Discover the advantages of a RingPlan as your central communications provider, download our 2021 Presentation to learn about these powerful new products, and to learn how your business can benefit from these services. Want an instant price quote?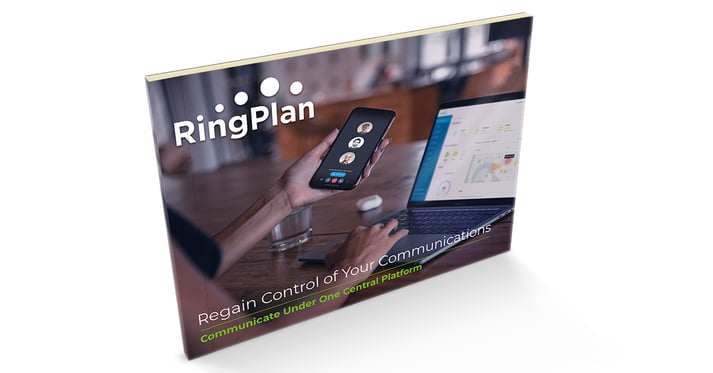 Unlike other providers, RingPlan helps save organizations money by providing more services for less, without a contract.
Fill Out The Form Below to Download the 2021 Presentation
Like this Post? Subscribe to RingPlan!