Back to blog list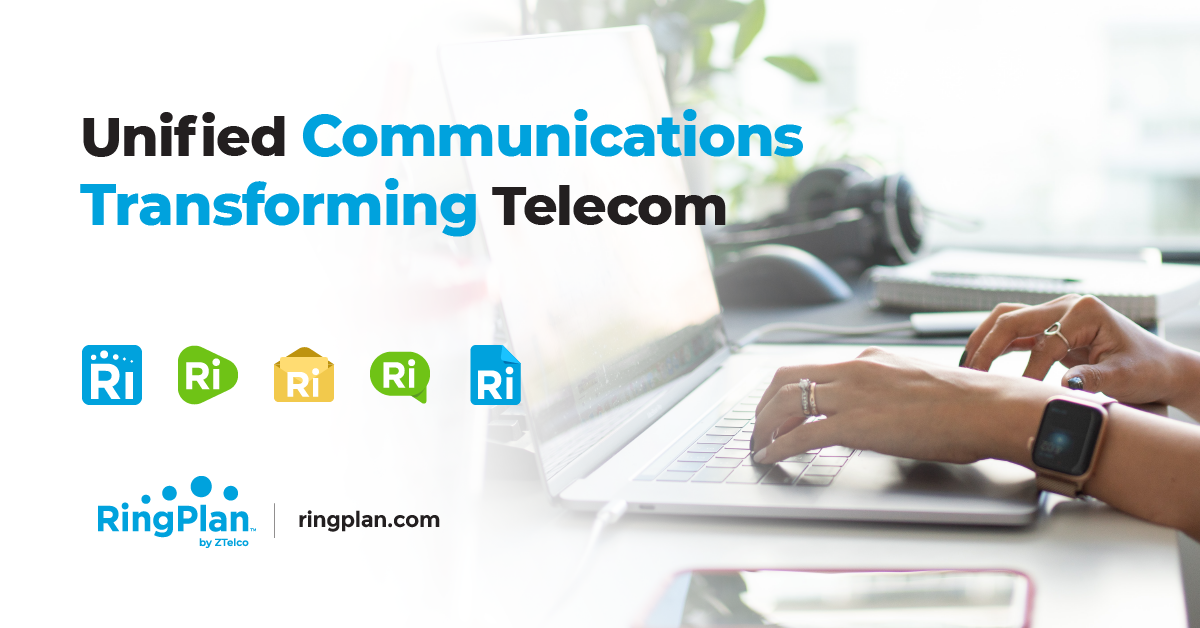 3 Aug, 2021 | phone services, ip phones, unified communications, video conferencing, UCaaS, telecommunications, centralized communications
5 Ways Unified Communication Platforms are Changing Telecom for the Better
When you're considering moving your company to a new communications system, here's one stat to keep in mind: A third of your competitors have already switched to a cloud-based system, and even more are planning to make the move.
Unified Communications is a relatively new term, it takes into account the unification of different communication software and hardware under one platform. Unified Communications as a Service, is often referred to as UCaaS.
Managing Communications On-the-Cloud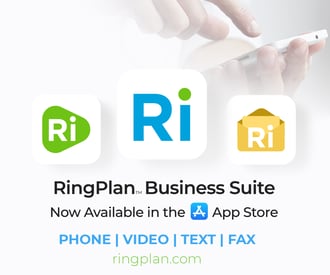 Businesses are impressed by UCaaS because an entire communication system can be managed on the cloud. Compared to traditional methods, cloud communication is easy to deploy, provides direct access, and requires little in terms of capital expenditures.
The global UCaaS market has been expanding at a record rate, reaching an estimated $46 billion in 2020. The size of the market is expected to more than triple over the next several years. It's quickly become one of the fastest-growing segments of the communications market for companies of all sizes.
It's quickly becoming one of the fastest-growing segments of the communications market for companies of all sizes.
What's behind this rapid growth in UCaaS?
Although the onset of the COVID-19 pandemic spiked UCaaS adoptions, four key factors are driving the long-term interest:
The rise of remote workers. The new hybrid workforce — a blend of in-office, remote, and mobile workers — must be able to connect from virtually anywhere.
The use of personal devices. Employees working remotely have made it clear that they want to be able to use their own devices, including personal computers, tablets, and phones.
An urgent need for security. Because companies no longer have a closed network, they need to find ways to keep their data accessible to employees but secure against cyber attacks.
Lower implementation cost. By utilizing a cloud-based system, users don't have to worry about hardware costs and the costs associated with maintaining infrastructure technology. The upfront cost for getting started is absorbed by the provider who purchases and maintains the servers and other pieces of infrastructure. Typically, a user only needs to worry about paying for the phone on their desk.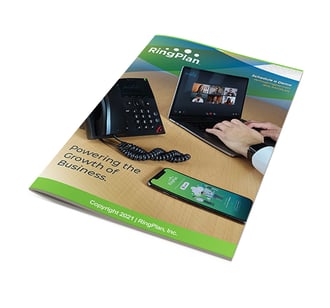 IT teams have gravitated toward UCaaS because they recognize it addresses the needs of both companies and employees.
Here's a closer look at five of the leading advantages of having a universal communications platform:
1. Cloud-Based Platforms are Easy to Implement and Manage
One of the main advantages of a UCaaS is that a business can manage its communications with a single system on-the-cloud.
Because there's no onsite equipment to install, setting up a UCaaS is much simpler than a traditional phone system. There's no need to take your phone system offline while a technician runs a new set of wires.
A UCaaS solution works with the internet system that you already have installed.
How RingPlan Compares:
RingPlan is a UCaaS that combines all of your communications needs — including hosted phone service, video conferencing, and text messaging — into one platform. It provides a comprehensive approach to workplace communications.
Managing a RingPlan cloud-based phone system is easy. You don't have to call a customer service representative when you want to add users or lines to your system. With RingPlan, you can add lines with a few clicks through the customer portal. You can also request that preprogrammed phones be overnighted to your office. It's a service called "zero-touch provisioning."
Employees can easily manage their own accounts, even if they're working remotely. Through the RingPlan app, they can choose between making a call, sending a text or fax, or launching a video meeting, all from one app.
2. Connect from the Office or from Home
Your employees might be working from their kitchen table or the lobby of a hotel, but your customers don't need to know that. The best UCaaS systems provide a seamless customer service experience no matter where your staff is located.
Did you know that about 75 percent of employees working remotely report that they are more productive when they are on a platform that's connecting them with their colleagues?
75 PERCENT OF EMPLOYEES WORKING REMOTELY REPORT THAT THEY ARE MORE PRODUCTIVE WHEN THEY ARE ON A PLATFORM THAT'S CONNECTING THEM WITH THEIR COLLEAGUES
How RingPlan Compares:
With RingPlan, employees can answer their office number from their desktop phone, their computer, their mobile phone, or other devices. Outgoing calls always display the office number, even when placed on an employee's own mobile phone, preserving their privacy. Employees can also easily check their office voicemail from any device.
3. Encrypted for Greater Security
One of the major benefits of a UCaaS is that your provider handles security. But because security breaches are so common these days, make sure that the company you choose goes the extra mile.
Would you be surprised to learn that several video conferencing providers don't secure your communications?
SEVERAL TOP VIDEO CONFERENCING PROVIDERS DON'T SECURE CUSTOMER COMMUNICATIONS
How RingPlan Compares:
RingPlan supports end-to-end encryption, providing an added level of security. This protocol prevents outside parties from accessing data from the meeting while it's being transferred through the system.
One of RingPlan's innovations is that you can protect your company's sensitive information by removing any digital fingerprints of a RingPlan Meet video conference. When the last person leaves a meeting, it can be permanently deleted. If you'd prefer to keep a record of a meeting, that's also an option with meeting recording features.
4. Fair and Flexible Pricing
The cost of installing or upgrading an on-premises communications system can be prohibitive. The costs for the initial installation, for upgrading current systems, and regular maintenance can run into tens of thousands of dollars. Those barriers have often kept companies of all sizes from even considering changing their communications system.
One of the big advantages of switching to UCaaS is that it requires a minimal upfront investment. Because much of the infrastructure management is handled remotely by the provider, UCaaS removes the need for paying for constant software upgrades or allocating funds for expensive hardware.
ONE OF THE BiGGEST ADVANTAGES OF SWITCHING TO UCAAS IS THAT IT REQUIRES A MINIMAL UPFRONT INVESTMENT
How RingPlan Compares:
RingPlan provides multiple services — phone, texting, video conferencing, and more — at an affordable rate. The company's fair-billing policy means that you pay only for what you need. The system automatically detects users that have been inactive for two weeks and removes them from your bill.
When weighing the differences between UCaaS providers, look for these features:
one low monthly fee
no contracts or long-term commitments
the ability to scale along with your business
5. Core Technology Integrations
When you're upgrading your communications system, also keep in mind the other platforms that you will continue using. Ask yourself whether the UCaaS solution works seamlessly with these technologies or if something similar is already included in your service.
The purpose of UCaaS is that it helps to simplify how one works by having to manage fewer technologies. Going with UCaaS should reduce the number of platforms you need to manage.
GOING WITH UCAAS SHOULD REDUCE THE NUMBER OF PLATFORMS YOU NEED TO MANAGE
How RingPlan Compares:
RingPlan phone integrations include Salesforce, Microsoft Teams, API, and other popular CRMs. Implementing RingPlan allows users to cut costs by eliminating the need for many providers while providing the integrations to make the most out of existing technologies.
---
RingPlan offers more benefits than the simple ability to keep multiple platforms working independently.
Interested in an Instant Price Quote?
Enter the Number of Users Below:
---
Get a Personal Walkthrough of the RingPlan Platform
Is it Time to Look for a New Phone Provider?
Schedule a Demonstration with a Live Agent Below:
---
Conclusion:
Unified Communications as a Service (UCaaS) is changing the Telecom industry by providing the tools users need to get the most out of their communications. It makes working easier by unifying services and hardware under one roof. This hosted, cloud-based solution offers the benefits of being easy to implement, improving connectivity to remote workers, improving user security, cost-effectiveness, and its ability to integrate with existing technology. RingPlan offers all of these features, making it an ideal candidate for users looking for a new service provider.
Like this Post? Subscribe to RingPlan!